Video: Israel Life Sciences Mission to Stoke Tech Partnerships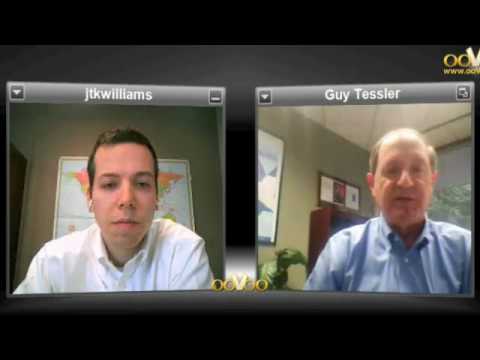 The Southeast has become a beachhead for the U.S. operations of innovative Israeli companies in the life sciences sector, says Tom Glaser, president of the American-Israel Chamber of Commerce, Southeast Region. A recent chamber trade mission co-led with Emory University aimed to strengthen those ties.
This interview uses ooVoo's video technology. ooVoo is a finalist for AICC's Eagle Star "Israeli  Company of the Year" award to be handed out at the 9th Eagle Star Gala Awards ceremony on May 12th hosted by Georgia-Pacific.
ooVoo is a Ness Ziona-based company, with its business headquarters in New York and operations in Atlanta, that provides a high-quality video-driven communication service to anyone with a computer, broadband connection, and a web camera.  Their technology enables people to experience an online face-to-face video conversation at high-resolution with up to six users, video conversation recording, telephone calls, desktop sharing, video messaging, instant message chat and file sharing, with key differentiators being product quality and a multi-point video solution.  To date, ooVoo has a registered base of more than 11 million users with an active user base of over 1 million, and is adding 600,000 new users every month.  Overall usage in 2009 resulted in 1.4 billion minutes of video chat, and ooVoo is on pace to exceed 5 billion video minutes and 120 million video calls in 2010 with revenue expected tocontinue growth by targeting key consumer and business-to-business markets.